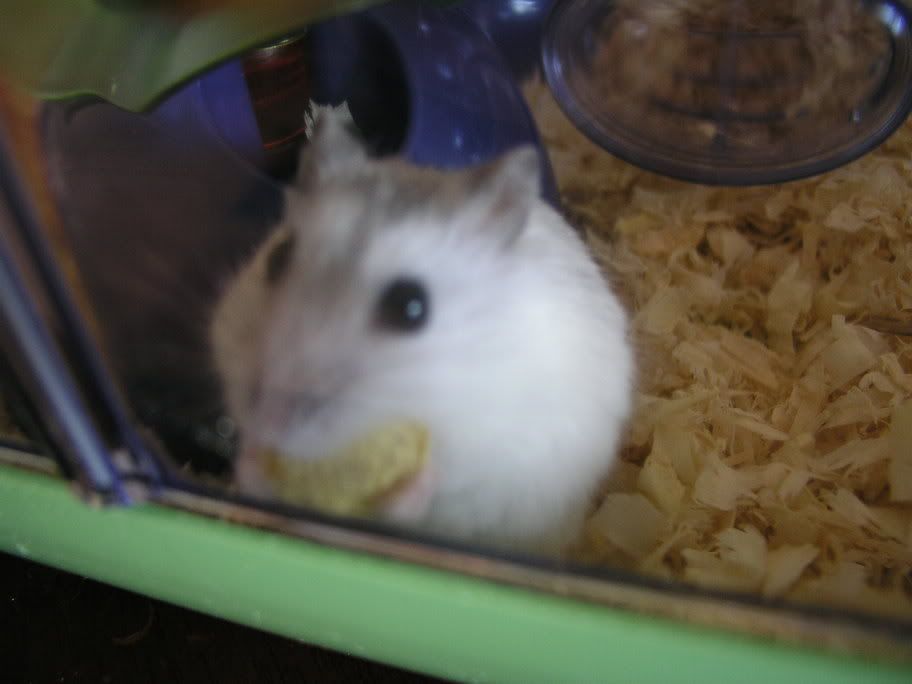 We took Chiko away from the bubs and naughty, put him in a pail for a few days. Soon enough his temper flared and he became aggressive. In the end, we bought a new home for him. A big cage for a little ol' him. He's good now.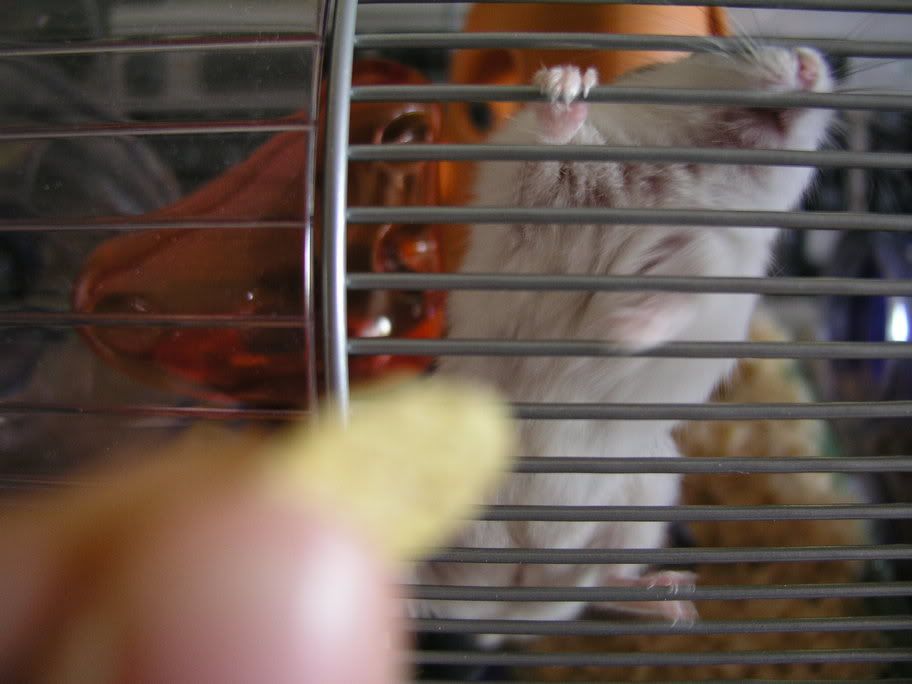 Cornflake for you Chiko. You want some?
He prefers to check out his new home. Duh! Ignoring me....